Memorex DVD+R Lightscribe 25 Pack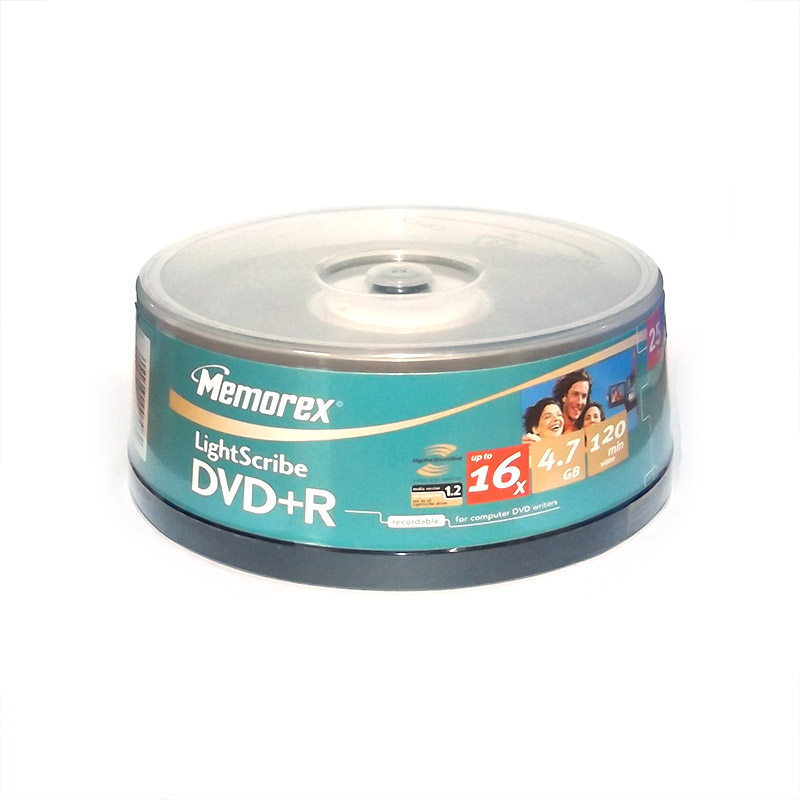 VD+R LightScribe media is direct disc labeling that gives PC users a no-hassle way to burn precise, silkscreen quality disc prints. The Memorex DVD+R LightScribe is perfect for recording home movies, multimedia presentations, photo archiving and the preservation of data. Memorex DVD+R LightScribe me...

£ 10.50 (INC VAT)
In Stock
More Info
Verbatim DVD+R 25 Pack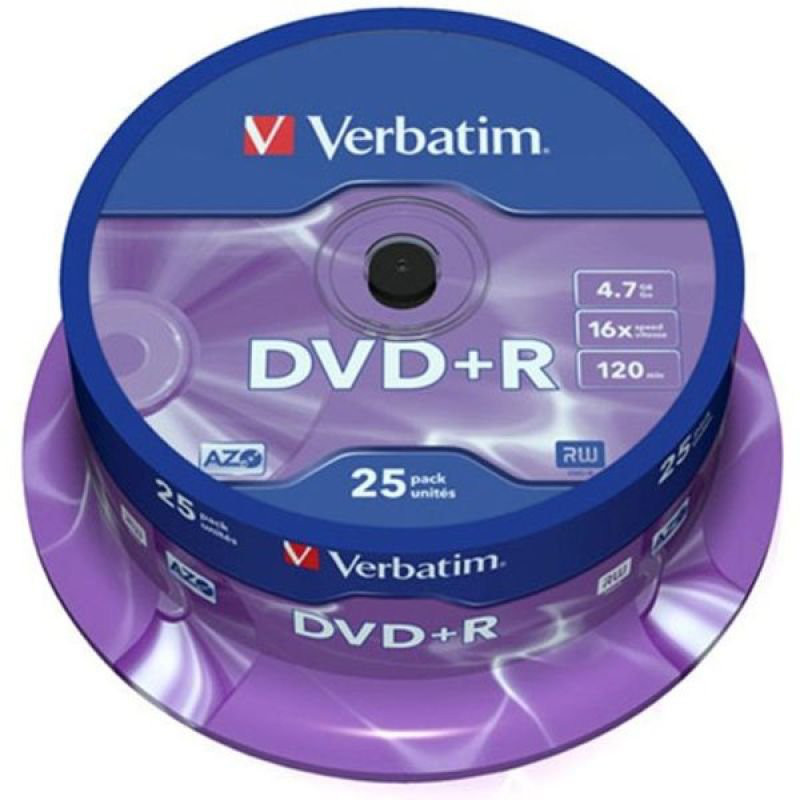 The advances that Verbatim is making, is nowhere clearer than in the world of recordable DVD media with the introduction of 16x DVD+R discs. Now 4.7GB of data or 120 minutes of video can be recorded in just 5 minutes. Once again, by using Verbatim's Advanced AZO technology, the 16x discs will ensur...

£ 4.63 (INC VAT)
2-3 Day Delivery
More Info
|
Page 1
|